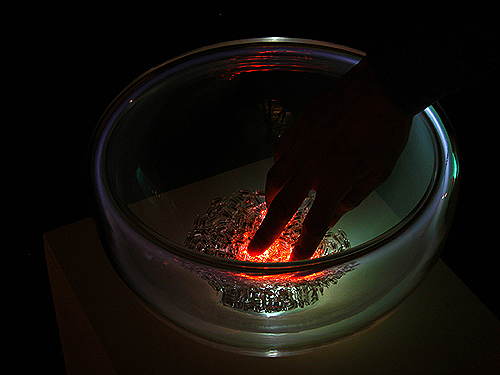 Cork Marcheschi
in collaboration with James Nowak
Plasma Pieces
Blown glass, plasma gas, transformers
22 x 12 in. each, 2002

San Francisco light art veteran Cork Marcheschi has teamed up with glass blower James Nowak to make beautiful, touch sensitive light sculptures. These pieces are filled with gases that lazily unfurl on their own and condense into ribbons of light that meet the hand of the viewer. Particularly enchanting is a bowl filled with small bean-sized bulbs that respond to touch.