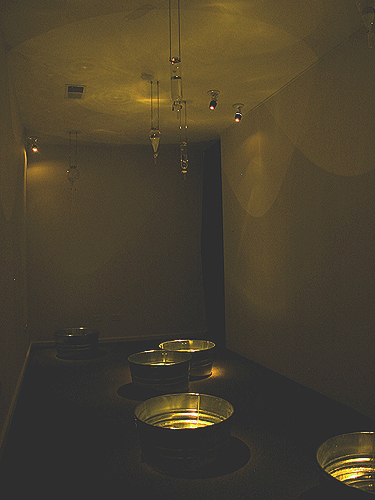 Adrienne Klein
Still of The Measure of Tears
Laboratory glassware, steel buckets, convex mirrors, water
Installation, 2002

Water drops slowly fall from laboratory funnels to throw huge reflected ripples that spread across the walls and ceiling. What happens when science tries to quantify emotion? Like attempting to corral a cloud, the reflections evoke the ineffable human element any empirical measurement must leave out. The artist teaches at the School of Visual Arts and the City University, both in New York.