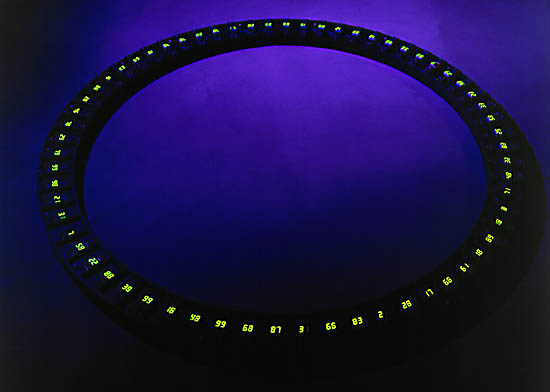 Tatsuo Miyajima
Counter Circle No. 17
LED, IC, wooden panel, etc.
58.5 inches diameter, 1993
Courtesy Richard Gray Gallery, Chicago

Tatsuo Miyajima has created an international reputation for his works using electronic number displays. This piece has discrete counters that reach 99, go dark, and begin again, as though each were running a cycle of death and rebirth. Grouped together in a ring, the ensemble floats before the viewer in the darkness, a simple but powerful statement on the interconnectedness of all things. Miyajima represented his native Japan in the 1998 Venice Biennale.