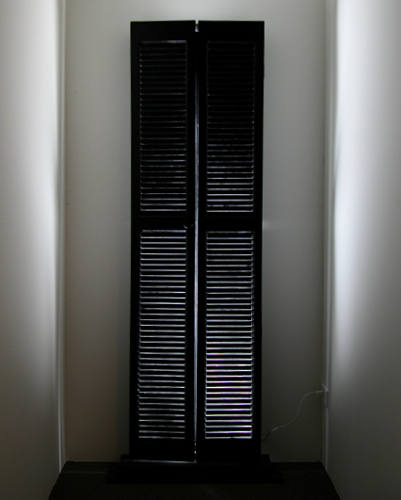 Audrius Plioplys
Doorway
Wood, fluorescent lamps
81 x 31 x 7 in., 1977

This "doorway" is full of irony, a simulated portal onto outdoor space. Yet it also holds a compelling sense of possibility, of realms beyond the known. For the overworked, it may recall an "all nighter," the dawn coming through shuttered windows after a too-long work session. The artist was born in Lithuania and calls Chicago home.