T-Bar Mount LA-54 Canopy
Plastic canopy with set screw for use with LA-5112 and LA-5118 T-bar mount stem support kits to cover T-bar attachment. Finish available in Black or White.
Download Specification Sheet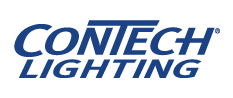 ConTech uses the best components resulting in the best fixtures. Since 1980, ConTech Lighting has been committed to providing innovative, high-quality products. ConTech continually searches for ways to make their products easier to work with, perform better and last longer. With cutting-edge fixture designs and superior product engineering, ConTech is constantly introducing new products that feature the latest in lamp, ballast and transformer technology.