Air Multiplier AM01 12 Inch Table Fan
Air Multiplier 12 inch table fan available in Silver-Iron or Silver-Fuchsia color options. Features smooth airflow with no unpleasant buffeting. Fan is easy to clean, safe, features a touch-tilt feature and variable control switch. 14 inches wide x 21.5 inches high x 6 inch diameter base. Includes 5.9 foot cord.
Dimensions:
21.5"H x 14"W x 6"D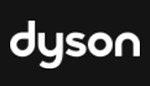 Dyson Air Multiplier™ fans works differently than conventional fans. By using Air Multiplier™ technology, these unique designs draw in air and amplify it up to 18 times, producing an uninterrupted stream of smooth air. With no blades or grille, a Dyson fan is safe, easy to clean and doesn't cause unpleasant buffeting.