Fork Adjustable Table Lamp with Dimmer
Fork Adjustable Table Lamp is inspired by casual fashion, by campsite tents and by an informal, playful and dynamic lifestyle. The stitching on the fabric has been created like that on jeans and the rings are not merely decorative, but respond to practical needs with simplicity and immediacy. The lampshade is extremely flexible and can be oriented 360 degrees. Fork's stand is also very mobile, thanks to its joints. This means you can change the direction of the light as you please, play with the lamp and have fun continually finding new positions for it. Available with an Ivory or Grey dyed linen shade and an Ivory or Brown finish. One 75 watt, 120 volt T3 type RSC base halogen bulb is required, but not included. Dimmer included. 15 inch width x 20 inch height. UL listed.
Download Specification Sheet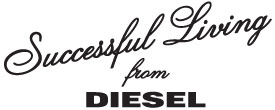 From rock to pop, from casual to vintage and from graphics to art. This is a completely new collection of lamps that speaks a multitude of languages, tells different stories and expresses an unmistakable style: the Diesel lifestyle. Ironic, unconventional, fun, fi ery and creative. A way of being and of dressing that also becomes a way of furnishing. A new adventure that lets you customise your space, going beyond cliché's and bringing your personality to light. Hard as metal, soft as fabric, slim as a luminous cage, shiny as chrome-plated glass, but always unique and different: Successful Living from Diesel with Foscarini.