1004SI 5 Inch IC / Non IC Airtight Housing
Lycaster Lytening 5 shallow AirSeal new construction incandescent frame in kit in matte white with a painted flange is for use in insulated or non-insulated ceilings. AirSeal for restricted air leakage, complies with the MEC and WSEC energy codes. Can be removed for access to junction box and ceiling plenum. Locks into position along length of mounting bars with locking spring and bendable slot. Integral cable clamps permit attachment of non-metallic romex cable without tools or additional connectors. Meets NEC and UL requirements. Medium base socket. Lamp not included.
Bulb Options:
1 x PAR30S/Medium (E26)/120V LED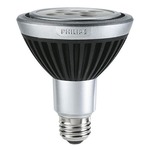 PAR30S/Medium (E26)
Ceiling Type:
Drywall with Trim
Housing Type:
New construction IC
Housing Height:
6"
Aperture Size:
5.000"
Download Specification Sheet

Airtight

Lightolier is a company with a rich history of growth and innovation. Lightolier was founded in 1904, in the early days of electric lighting. By the Second World War, Lightolier had built a reputation for design leadership in decorative lighting. After the war, the company entered the architectural lighting market in a major way. Rapidly, Lightolier earned recognition for its sophisticated and sensitive designs. With its introduction of track lighting in the 1960's, the company became an important player in the fast growing store lighting market. Also in the 1960's the company began asserting its expertise in downlighting reflector technology. Lightolier figured importantly in the use of downlights in residential, as well as hospitality and entertainment spaces. In the 1970's, Lightolier pioneered high-performance fluorescent lighting and lighting systems for stores and office work spaces. In 1986, Lightolier created the first digital dimmer and entered the lighting controls market; energy controls followed in 1991. Throughout the 1990's, Lightolier has concentrated on Energy Smart lighting. Currently, Lightolier actively supports the development and adoption of good lighting.