Lytecaster 1104ICXN 6.75 Inch IC AirSeal Frame-In Kit
Lytecaster Lytening 1104ICXN 6.75 Inch High Wattage Incandescent IC AirSeal New Construction Frame-In Kit is made of 20 gauge aluminum and accommodates ceilings up to 1 inch thick. 3/8 inch deep integral lip. IC designation indicates that housing is thermally protected and can be covered with insulation. AirSeal housing minimizes air leakage to less than 2CFM at 1.57 PSF and reduces heat loss and condensation in ceiling. Includes mounting bars to accommodate 16 to 24 inch on center joist spacing. Features integral nails for secure attachment to wood. Attaches to T bar ceilings without the need of accessories. UL listed for maximum of six 12 gauge 90 degree through branch circuit conductors. Integral cable clamps permit attachment of non-metallic 12 or 14 gauge Romex cable without tools or additional connectors. UL listed for damp locations. Incandescent lamping type and wattage dependent on trim kit per attached manufacturer spec. A complete fixture consists of a frame-in kit and trim kit, sold separately. Dimensions: 16.4 inch width x 10.4 inch depth x 7.25 inch height.
LED/ES Bulb Options:
1 x PAR38/Medium (E26)/120V LED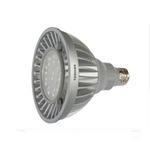 PAR38/Medium (E26)
1 x A19/Medium (E26)/60W/120V Incandescent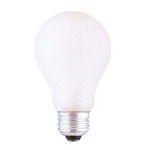 A19/Medium (E26)
1 x BR30/Medium (E26)/120W/120V Incandescent
BR30/Medium (E26)
1 x BR40/Medium (E26)/100W/120V Incandescent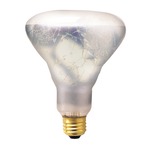 BR40/Medium (E26)
1 x PAR30/Medium (E26)/75W/120V Halogen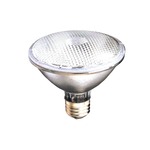 PAR30/Medium (E26)
Ceiling Type:
Drywall with Trim
Housing Type:
New construction IC Airtight
Housing Height:
7"
Aperture Size:
0.000"
Download Specification Sheet

Installation instructions

Manufacturer's / Catalog Specification Sheet

UL, Damp Location, Airtight

Lightolier is a company with a rich history of growth and innovation. Lightolier was founded in 1904, in the early days of electric lighting. By the Second World War, Lightolier had built a reputation for design leadership in decorative lighting. After the war, the company entered the architectural lighting market in a major way. Rapidly, Lightolier earned recognition for its sophisticated and sensitive designs. With its introduction of track lighting in the 1960's, the company became an important player in the fast growing store lighting market. Also in the 1960's the company began asserting its expertise in downlighting reflector technology. Lightolier figured importantly in the use of downlights in residential, as well as hospitality and entertainment spaces. In the 1970's, Lightolier pioneered high-performance fluorescent lighting and lighting systems for stores and office work spaces. In 1986, Lightolier created the first digital dimmer and entered the lighting controls market; energy controls followed in 1991. Throughout the 1990's, Lightolier has concentrated on Energy Smart lighting. Currently, Lightolier actively supports the development and adoption of good lighting.