Vertex Bath Bar
Vertex bath bar features sapphire steel Strass crystal octagons by Swarovski and a polished chrome finish. The lily-cut Strass crystal is highly refractive and incomparably beautiful. Manufactured in the Austrian Alps, it is cut and polished to achieve perfect optical clarity. Lead content is in excess of 30 percent. Three 60 watt, 120 volt, JCD Type G9 base halogen lamps included. 21W x 8H x 6 inch depth.
Dimensions:
6"L x 8"H x 21"W
Lamp Source:
Halogen
Bulb:

3 x JCD/G9/60W/120V Halogen
Bulb included
Dimmer:
Low Voltage Magnetic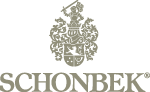 For more than 140 years, SCHONBEK has remained the world's leading manufacturer of premium crystal lighting. Classic, contemporary or custom, every luminaire is an authentic, handcrafted masterpiece, designed and produced in-house at SCHONBEK's state-of-the-art manufacturing facility in the U.S. and supported by the best personal service. This ensures that each product is of the highest heirloom quality and will last for generations. Guided by a tradition of forward-thinking ingenuity, SCHONBEK's designers have developed and are responsible for nearly 200 patented technologies, shaping the crystal lighting industry. They strive to stay ahead of the trends, incorporating the latest technology into each new design. SCHONBEK has specialized in the creation of custom chandeliers since its founding and has delivered custom pieces to the world's most prestigious venues, from the White House to Buckingham Palace. Their design prowess and flexibility are sought after for the most complex installations in hotels, resorts, casinos, palaces and private residences.In 2007, SCHONBEK became a member of the Swarovski Company, bringing together two world-class brands, each with their own unique identity and heritage.