Stratus Indoor 4200K Linear Wall Grazer
Dimensions:

12"L x 5.6"H x 5.5"D

Labels: ETL

Damp Location

Bulb:

1 x LED/13W/120V LED

LED

module included

Lamp Color:

4200K

Color Rendering:

80 CRI

Luminous Flux:

804 lumens

Lamp Life:

50000 hours
Stratus Indoor 4200K Linear Wall Grazer is a specification grade fixture for recessed or surface mount cove applications. Includes a Non-IC housing for use in new construction residential and commercial, and remodel applications. Available in 1 foot and 4 foot lengths in Warm White 2800K, 83CRI, or Cool White 4200K, 80CRI, color temperature, as well as an RGB option. 1 foot length includes 13 watts LED, 804 lumens, and 4 foot length includes 57 watts, 2894 lumens. Rated average life of 50,000 hours at 70 percent lumen maintenance. Includes housing with field replaceable LED, 120-277V 50-60Hz power supply, wall mounting brackets and joiner bracket. End cap accessory available, sold separately. Dimmable with tested Philips Lightolier Sunrise 0-10V SR1200ZTUNV dimmer, sold separately. ETL listed. Suitable for indoor damp locations. Fixture includes a 3 year warranty. Product is built to order.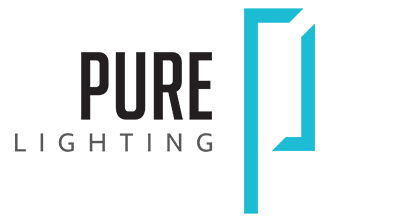 Pure Lighting combines minimalist design with state-of-the-art technology to produce innovative lighting that seamlessly blends into drywall or plaster ceilings. The revolutionary collection features Truly Trimless recessed fixtures, advanced LED RGB technology and concealed lighting components that provide a clean, glare-free internal look ideal for commercial or residential applications.
The Aurora RGB is the only recessed fixture to combine both halogen accent light with colored LEDs resulting in a glowing disc of color at the aperture while the halogen white light projects downward performing an accent function. LEDs are controlled to be static color, cross-faded or set to the beat of the music. Other features of the Aurora family include hot aiming lamp adjustment, knife edge apertures, a rigid plaster plate and dome interior. The self locking gears and other hardware are hidden behind the lamp within the dome interior and the knife edge aperture eliminates glare and brightness creating a skylight effect. The flush mounted rigid plaster plate continues a clean uninterrupted ceiling and prevents chipping and cracking at the trim aperture, which is common with other recessed manufacturers.
The fixtures are available with the Truly Trimless 3.3" aperture, along with beveled and flat flush trims of various aperture sizes. Complimenting the Aurora family, the Genna wall wash features a trim that produces no-glare at the aperture and an ultra uniform field of light that covers the entire wall with a straight edge at the ceiling plane. Beyond the accents and downlights, the Stratus wall grazer offers dramatic yet energy efficient lighting for textured surfaces by uniformly (8 x 160 beam) illuminating vertical surfaces with warm white or cool white LEDs.
Made in the USA.