LED Dimming Module
Optronic electronic LED dimming module ( OT-DIM ) with 10.5 and 24 nominal input voltage, 5.3 nominal input current, 0-10VDC control voltage, 0-52.5 and 0-120 max output power and 5 max output current.
Dimensions:
6.77"L x 0.79"H x 1.65"W
Dimmer:
Low Voltage Electronic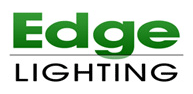 Form follows function at Edge Lighting. We start with a basic lighting problem and solve it from a technical stand point while incorporating the essential elements of contemporary, yet timeless design. We develop and manufacture specification grade, energy efficient fixtures that exhibit superior craftsmanship and aesthetics, while utilizing the latest in engineering technologies. The simple, yet elegant, collection is perfect for a variety of indoor and outdoor applications in both residential and commercial settings.