EnduraLED Dimmable Candle BA11 Candelabra Base 3W 120V
EnduraLED Dimmable Candle LED lamp provides smooth dimming and decorative, energy-saving ambience. The unique design provides light in all directions, giving lighting designers an alternative to incandescent sources. Ideal for wall sconces and decorative fixtures. Smooth dimming to 10 percent of full light levels. Emits virtually no UV/IR light in the beam. Lasts 20,000 hours rated average life. Contains no mercury. Approximate lumens is 136 with a CRI of 92. Color temperature is 2700K. Dimmable 3 watt, 120 volt, BA11 bent tip candelabra base LED lamp. UL listed. 4 inch length.
Luminous Flux:
136 lumens
Lumens/Watt:
45.33
Lamp Color:
2700K
Color Rendering:
92 CRI
Lamp Life:
20000 hours
Download Specification Sheet

UL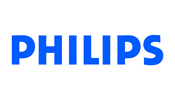 Philips Lighting is a leading provider of solutions and applications. Philips Lighting solutions address needs in a full range of environments, including indoor lighting (homes, shops, offices, schools, hotels, factories, and hospitals) as well as outdoor lighting (public places, residential areas and sports arenas). With the new lighting technologies, such as LED technology, and the increasing demand for energy efficient solutions, Philips will continue shaping the future with groundbreaking new lighting applications.