Tooled Leather Single Rocker
Tooled Leather acrylic switch plate by Homeplates available in a single switch size. With no visible screws, this item is an innovative and new decorative light switchplate to hit the marketplace. Ultra-sleek, ultra-thin, this unique accessory adds the perfect finishing touch to any room. 3.25W x 5H.
Dimensions:
5"H x 3.25"W x 0.25"D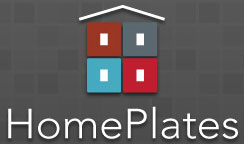 Back in 1994, Barbara Hobart, was a Los Angeles-based TV comedy writer/producer who started making decorative light switch plates as a hobby. In 2003, while visiting friends in the UK, she offered to make them a plate to replace their plain, boring, white switch. She was told: "You can't.  UK switches are wired into the wall and are not removable." And so, a challenge became an opportunity – and a business.
Back in Los Angeles, Barbara created HomePlates: a collection of decorative switch plates made of sturdy ABS plastic, proudly Made in the USA. With no visible screws and no assembly required, HomePlates are an easy and effective way to add style to any room.
---

On Dec 17, 2013 by Bryan T. from McKinney, Texas (Customer)

Quality

Price

Design

Light Output

Easy Installation

WOW Factor
The leather tooling is so intricate and beautiful. The work of a master craftsman. It has style and it very unique.
http://decorativewoodworkathome.com/
---