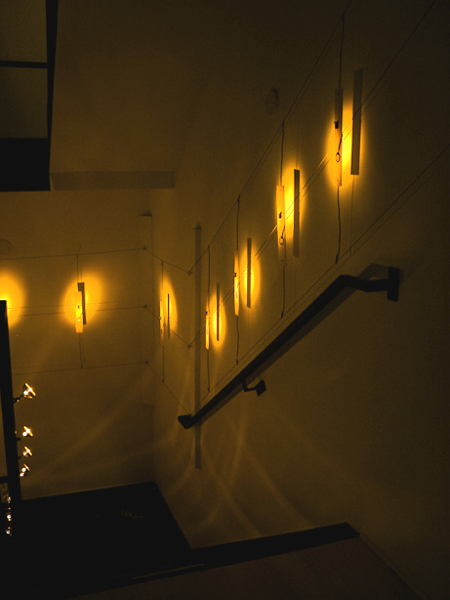 Dmitry Strakovsky
Soundscape Experiment No. 4 (detail)
Microcontrollers, piezo speakers, wood, cable
installation, 2002

Dmitry Strakovsky has created an electronic-based sound installation as a means of more fully integrating the viewer in a sensory environment. Computer chips mounted on wooden slats in a stairwell play sound loops that resemble insect songs. Their behavior is modulated by light projected from the opposite handrail. As a visitor passes, the shadow causes subtle shifts in the sound, and with it a sensation of being acknowledged by an organic, possibly intelligent, system.