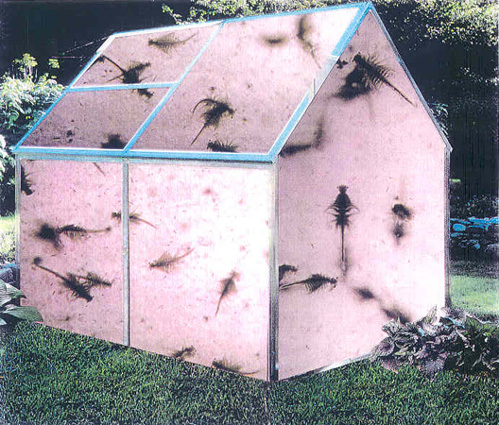 Ted Victoria
Is Anyone Home?
modified greenhouse, projections of live brine shrimp
8 x 6 x 6 feet, 1999
Courtesy JHB gallery, New York

This is the first Chicago appearance for New York-based artist Ted Victoria in 25 years. His installation Is Anyone Home? is an arresting display of a house overrun with flying creatures – the silhouettes of tiny, live brine shrimp magnified and projected onto the interior walls. A cheery assertion of life for some, a repellent infestation for others, the piece will be remembered by all who see it.